"Disbelief in magic can force a poor soul into believing in government and business." - Tom Robbins

What do you get when you mix together Snowden's revelations, the story of Faust, and theatrical stage magic? When the curtains rise on The Light & Dark Arts: A Radical Magic Show something wholly unexpected unfolds. How are secrets embodied in today's society? Economic manipulation, political deception, vanishing privacy, and social transformation are conjured in a grand battle between demonic forces and magical desires. The Light & Dark Arts: A Radical Magic Show pulls back the curtain and illuminates the most shadowed corners of today's real-world "theater of conflict".
A series of documents leaked in 2014 showed explicitly that the US National Security Agency (NSA) and the British Government Communications Headquarters (GCHQ) were actively exploiting magic principles in their daily operations. The most notable example is a formerly classified document titled, "The Art of Deception: Training for Online Covert Operations." Many of the images from that document, as well as others are featured in the show. According to Aaron Gach, the writer/director of the show (and co-founder of the Center for Tactical Magic), "If intelligence agencies are actively using magic to access our private information, then it seems only fitting that we use magic to translate the technical details of their shadowy operations."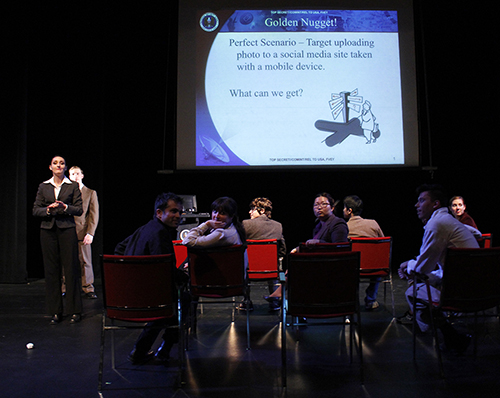 In addition to magical translating the Snowden documents, the show also features a live metal band, prizes, a chance to win $1000, and brief nudity. The magic itself covers a range of effects from stage illusions, mentalism, and card tricks, including a unique presentation of 4CAAN - FOUR Cards At Any Number, freely selected by random audience members.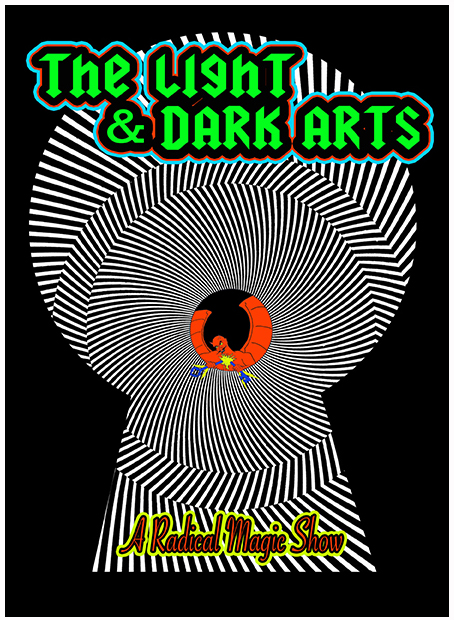 The Light & Dark Arts: A Radical Magic Show was conceived and devised by Aaron Gach as part of the Granada Fellowship at the University of California at Davis. Its first incarnation was a full-length production directed by Aaron Gach and Josy Miller. It featured a 20-person cast and 25-person crew in a 400-seat theater (credits seen in the short video above). Subsequent versions have been adapter to be performed as a shortened 1-man show.